The encounter with an injured butterfly accompanies a small boy through his entire life.
In a small act of courage and kindness, a boy saves an injured butterfly. The spirit of the ethereal creature – "PSYKHE", the Greek word for soul – accompanies him throughout his life, through good times and bad, until his story comes full circle when his grandson finds a caterpillar.
The very moment I read the first version of Vera's 'PSYKHE' screenplay, my mind started to come up with images for how I wanted to tell this story.
Filming this script, which won an award back in 2015, was not an easy task. It is challenging to give shape to visual ideas that others have already engaged with. How do you tell a story with so much focus on symbolism, a story about a single event, an act of courage, that has repercussions throughout an entire human life?
In talks with our cameraman Alex it quickly emerged that we wanted to give this story a very special visual quality. Every stage of life presented in the film was going to get a specific visual and acoustic vitality. This required a well-rehearsed, synchronized team working together like clockwork, everyone in their individual position: director, writer, producer; production design, camera, sound department and visual effects.
I loved taking on this task as director and to working, again, with a highly motivated and professional team willing to give their all for this project.
THE
PEOPLE
BEHIND THE FILM
Marie Förster
Adult Daughter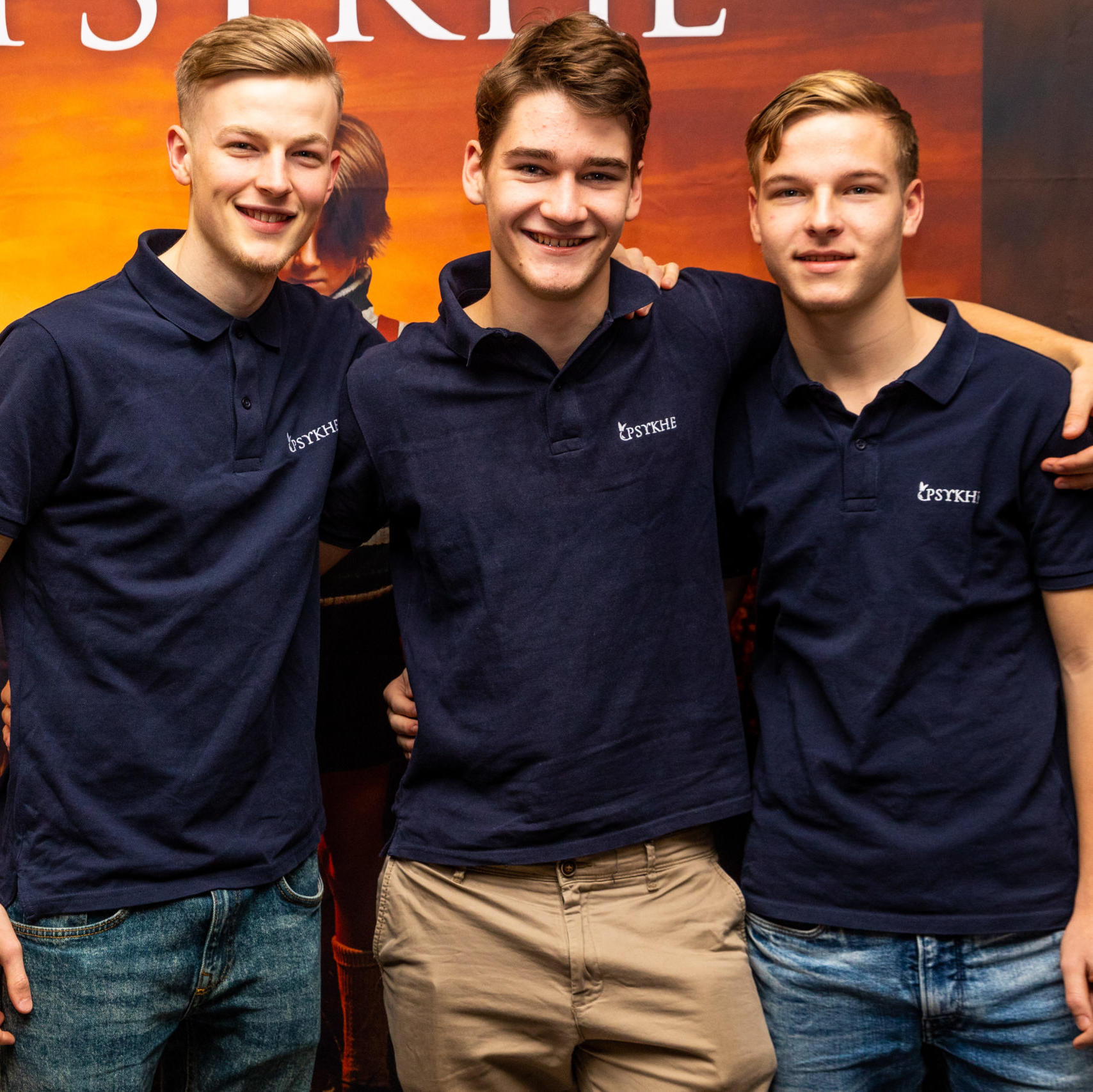 Benjamin Gillies, Mika Binzen, Frederik Boquoi
Bullies
Franziska Fockel
Young Woman
Johanna Roß
Little Daughter
Joshua J. Krull
Director, Co-Producer
Michael Stadler
Editor, Co-Producer
Alexander Kohn
Director of Photography
Yannik Heß
Visual Effects Supervisor
Ingolf-Christopher Facius
Supervising Sound Editor, Re-recording Mixer
Zoë Gillies
Production Designer
Our shoot
was planned as a pure summer shoot ...
... thanks to the weather
it turned to be a rainy hell.
The original script only counted 1.5 pages
Raw footage shot: 11264 GB
Once we re-planned for rain ...
... the sun started to shine
and firefighters had to come in to get everything wet again.
PSYKHE is a film of firsts.
PSYKHE is the first Dolby Cinema short film worldwide.

PSYKHE is the first graduation film to be certified as CO2- neutral by Filmförderung Hamburg Schleswig- Holstein.

PSYKHE is the first student production ever to be shot on the ARRI Alexa 65.

PSYKHE is the first short film to meet all technical requirements for a Netflix original.

PSYKHE is the graduation film of Georg Mausolf (B.F.A. Sound), Ingolf- Christopher Facius (B.F.A. Sound) and Victor Schwarz (M.A. Film- & TV Production) at Film University Babelsberg Konrad Wolf.

The score was recorded with the Deutsches Filmorchester Babelsberg and was the first time for composer Georg Mausolf to record an entire score with an orchestra.